Welcome to the Wiki
Welcome to Bolty Adventures Wiki, we are a collaborative encyclopedia about Bolty Adventures and any Ingotz related content, We have 40 articles and 25 files. (See Pages created so far)
Bolty Adventures (Also known as "BA" ) , is a Action-Adventure, Coming of age, Comedy Animated series where starts with a yellow ray called "Bolty Fromcloud", who she got lost from an explosion by her shadow counterpart, by the time, she gets friends which they help her to continue to avoid her shadow counterpart end the universe which that is something that would happen, then later Bolty may make friends as the time progresses, building a team or various teams, experiencing big adventures... starting from an item.
Please add and share your knowledge, but vandalism and unwanted edits may lead to consequences. If you have any problems, leave a message on one of our admin's talk page.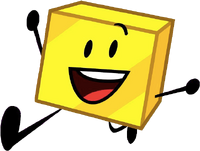 Community content is available under
CC-BY-SA
unless otherwise noted.